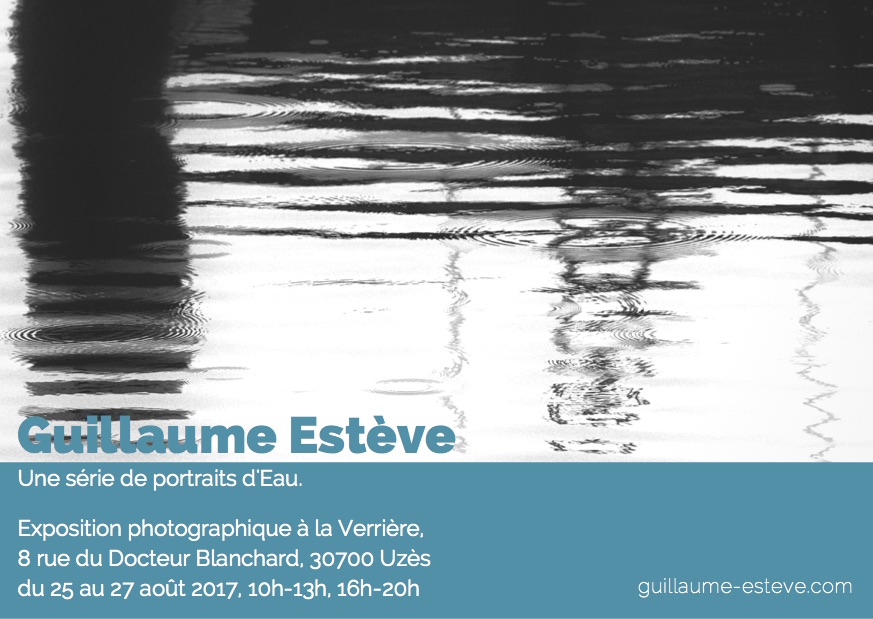 I will be exposing a series of photographies on water this week-end at la Verrière (8 rue du Docteur Blanchard, Uzès).
It is a selection of "Portraits of Water" that I have been working on for several years during sailing cruises on the Atlantic Ocean and the Mediterranean Sea.
All titles are propositions of Eve de Lune, with whom I have been corresponding for other works.
The exhibition is hosted by François Lewandrowski who is also exposing his paintings one last week at la Verrière.
I will be thrilled to welcome you at la Verrière on Friday August 25th at 6:30pm !